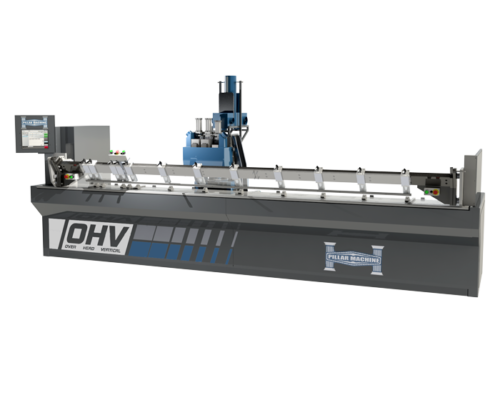 Pillar Machine | OHV – Horizontal Bore and Dowel Inserter Machine
Original price
$50,000.00
-
Original price
$50,000.00
The OHV is a Horizontal Bore and Dowel CNC Machining Center equipped with a Vertical Overhead Machining Carriage. The machine fits a variety of applications such as chairs, & component parts used in cabinets and/or furniture.
The OHV performs the following functions:
Horizontal Boring
Horizontal Glue and Dowel Inserting
Vertical Machining with 8″ travel in the Y axis
Advantages of the OHV:
Quick, accurate assembly
Combine accurate horizontal boring and doweling with accurate vertical machining in one machine.
Options:
Additional Horizontal Spindles
Additional Vertical Spindles
Routing
Louver Grooving
Dado Machining
Interpolation Routing
Longer table lengths
CNC Control of additional axis
Additional work zones
Additional work zones dedicated for rail end work (for doweling face frames)
Barcode reader
Offline Programming
Parametric programming (standard or built to customer specification)
Spoil Board Table for thru boring on vertical spindle