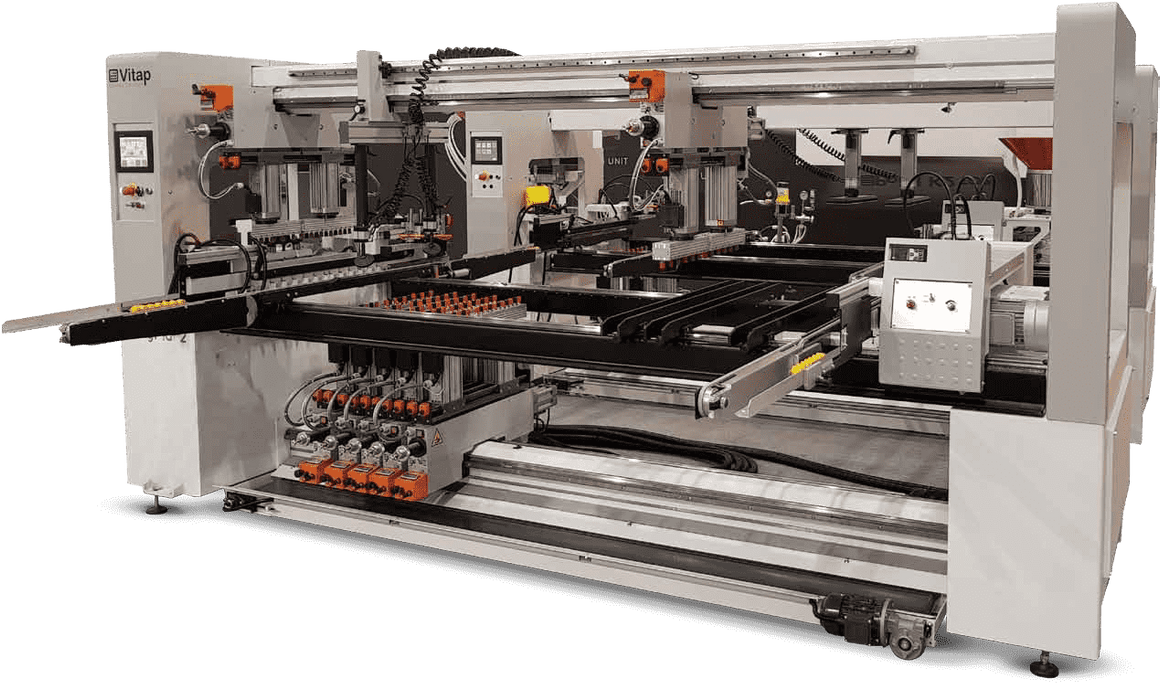 Vitap | Sigma Series
Original price
$50,000.00
-
Original price
$50,000.00
Automatic wood boring machines fast and efficient to perform complex and high-precision work.
Sigma wood boring machines are specifically designed to meet the needs of large-scale production. Vitap has always been looking for increasingly intelligent and innovative solutions, with the aim of making the operator's work easier, faster and more efficient. This is precisely the concept that inspired the design of the Sigma automatic boring machines.
Sigma line includes the Sigma B1 and Sigma B2 machines, automatic boring machines equipped with rails hopper feeder  and special heads for every need, and Sigma B1 TD and Sigma B2 TD, extremely precise automatic boring and pushing/spinner machines. The Sigma Center is also part of the line, a complete and highly efficient boring centre designed for large-production.
These wood boring machines represent a high-performance and precise solution for large production requirements.
Highlights
High productivity (4000-5000 pieces per work shift)
High quality finishing
Drilling heads available in each geometry