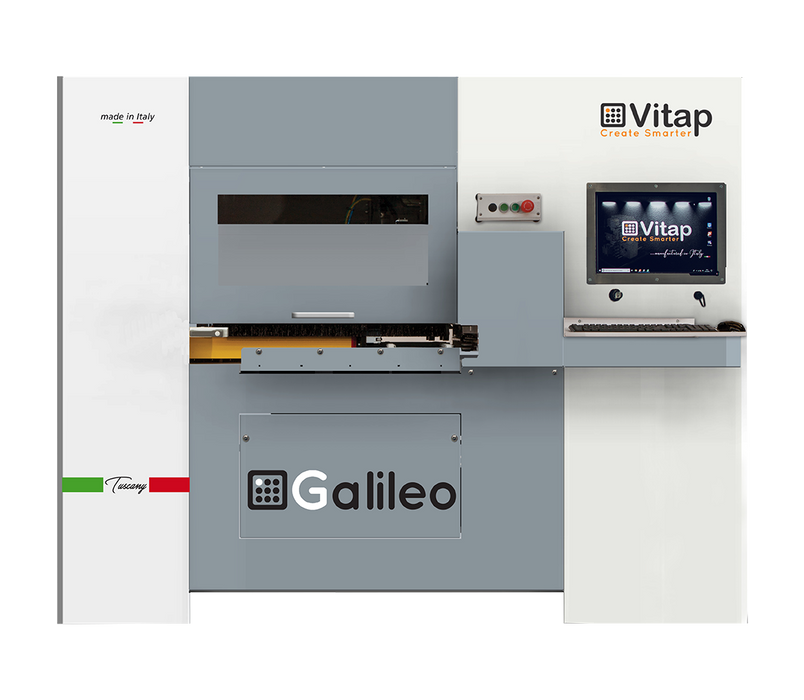 Vitap | Galileo
Original price
$50,000.00
-
Original price
$50,000.00
CNC MACHINING CENTER
When the scientific method becomes inspiration
Vitap Galileo is a CNC machining center for wood and many other materials. It will allow you to work with incredible ease of management and programming.
Galileo is revolutionary in its field, because it allows to maintain all the advantages of classic Nesting and, at the same time, to go beyond the typical limits of horizontal drilling and to complete the processing of a cabinet, including cutting, in 4 minutes.
This machine is available in three versions, to meet the different production needs:
Galileo 3: equipped with integrated blade and ISO 30 milling unit
Galileo 2: equipped with integrated blade and ER 32 milling unit
Galileo 1: equipped with integrated blade
Galileo is equipped with a double patent: the DDT Double Dynamic Transport®️ and the Bar Nesting System®️.
Highlights
Patented DDT®️ Double clamp system
Patent Vitap Bar Nesting System®️
Available in three versions