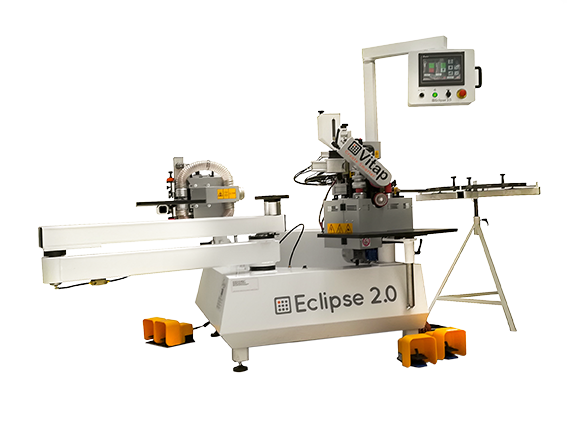 Vitap | Eclipse 2.0
Original price
$50,000.00
-
Original price
$50,000.00
SEMI-AUTOMATIC EDGEBANDING MACHINES FOR SHAPED OR STRAIGHTENED PIECES
World excellence for edgebanding and trimming
Eclipse 2.0 is a semi-automatic edgebanding machine with a universal trimmer, ideal for working shaped (concave and / or convex) or straightened or large panels. 
Compared to the original version of the Eclipse, version 2.0 boasts:
New 10 " touch screen, more functional and intuitive.
New base design that guarantees greater stability to the machine.
New software with internal library and smart applications: changing the type of glue will also automatically change the mapping
Winner of the prestigious AWFS Visionary New Machine Award in Las Vegas in 2013, it is the first semiautomatic machine able to combine flexibility and precision in the beading of open and closed pieces.
Thanks to the Eclipse 2.0 edgebanding machine you can carry out edging and trimming operations at the same time. Extremely versatile machine, it requires minimal investment and represents a valid alternative to the CNC working center with beading unit. This is a particularly intelligent machine, necessary for those who, every day, must respond to different needs while maintaining high quality standards.
Highlights
AWFS Visionary New Machine Award 2013 Winner
Icon in the field of edging and trimming of small and large shaped panels
Minimum investment for a valid alternative to the CNC working center with edgebanding group
Flexibility and precision