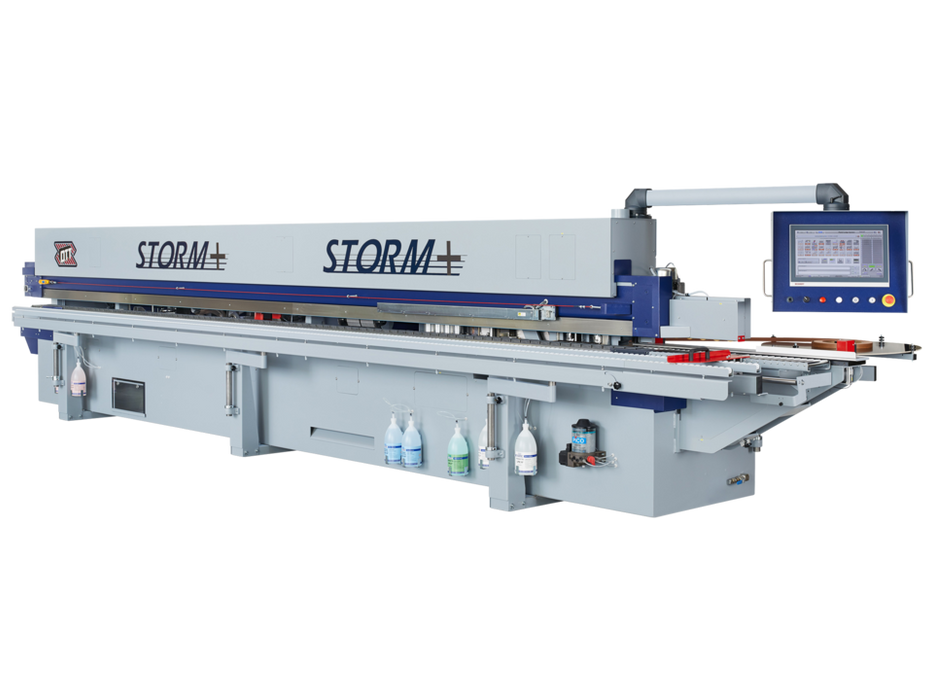 Paul OTT | Storm+ Edgebander
Original price
$50,000.00
-
Original price
$50,000.00
Fast and reliable.
Storm+ offers a new level of efficiency. Prepared for every job with different profiling options. As with every OTT machine we meld flexibility with efficiency. To reach the perfect edgebanding center, we recommend the combination with our return system TransLIFT
Technical Data:
The modern edge bander for your business
For fast processing of coiled material up to solid lippings
For edge thickness from 0.4 mm up to 15 mm and Panel thickness up to 60 mm
Machine length: 7,8 m
With highly efficient Beckhoff industrial PC and 18.5" touch screen
Perfectly combinable with e.g. TransLift return system
Equipment:
Premilling Unit
CombiMelt Glueing System
Belt System
Double End Trim: K 12
Trimming combination with Rough and Fine Trim, AKF Milling aggregate
Zk.c - Profile Scraper and Zk.f - Flat Scraping Unit (AZK4 build up possible)
Additionally different finishing solutions are possible
It is possible to install two grooving units 
An eight-fold roller edge magazine is available!