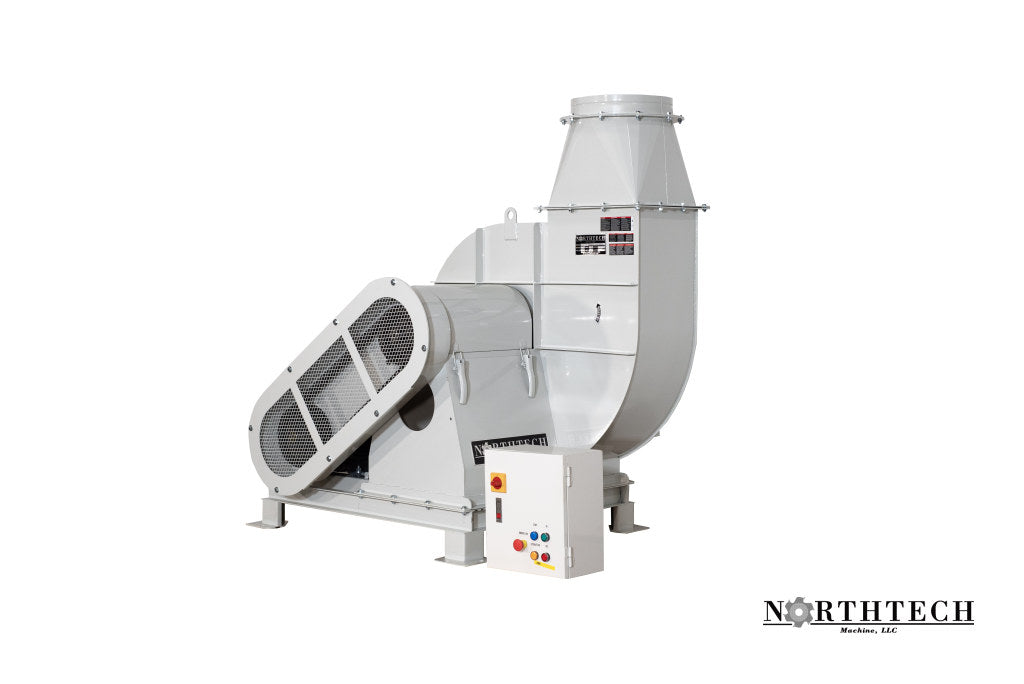 NORTHTECH MACHINE | NT-TB15XL TRANSFER BLOWER
Original price
$50,000.00
-
Original price
$50,000.00
The NT TB15XL is our 15HP belt driven transfer blower with a fabricated steel housing. The belt drive allows customer the ability to change fan speeds with out the use of an inverter. Northtech XL transfer blowers come with square to round connection fittings, steel frame and controls.
MACHINE HP: 15 HP
VOLTAGE, FREQUENCY: 230/460 Volts 60HZ
PHASE: 3 Phase
AMP REQUIREMENT: 42/21 Amps
DUAL VOLTAGE MOTORS: 230/460 Volts
CONTROL VOLTAGE: 220 Volts
ASSISTED START: Wye Delta
IMPELLER: 8'' x 25'' 10 Fin
TRANSFER BLOWER INLET: 14 Inch
TRANSFER BLOWER OUTLET: 15 Inch
FRAME CONSTRUCTION: Steel Construction
DECIBEL RATING: 80dB
NET WEIGHT: 639 Lbs.
GROSS WEIGHT: 788 Lbs.