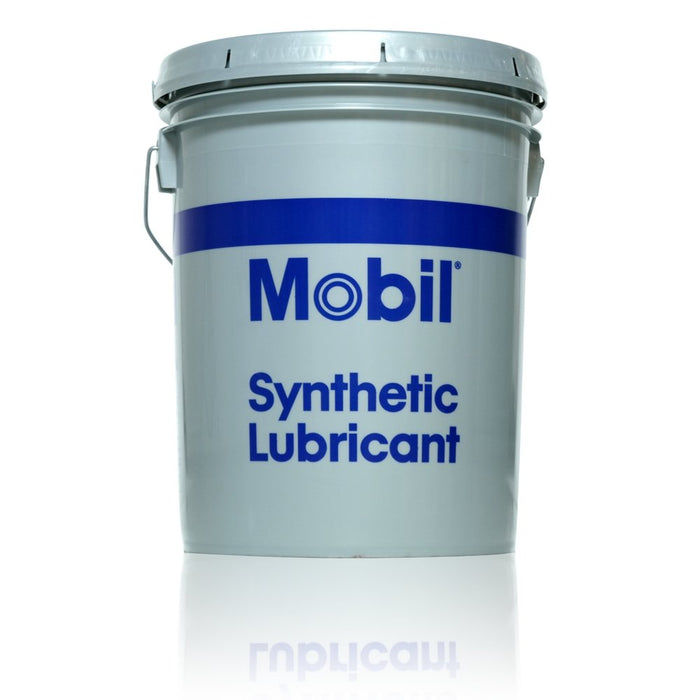 Mobil SHC 630 Synthetic ISO VG 220 Lubricating Oil
Original price
$350.00
-
Original price
$350.00
Mobil SHC 630 is an exceptional performance gear and bearing oil designed to provide outstanding service in terms of equipment protection, oil life and problem-free operation helping to enable increased customer productivity. Mobil SHC 600 Series lubricants feature excellent low temperature properties, as well as improved air release performance in the lower viscosity grades. This product is resistant to mechanical shear, even in heavily loaded gear and high shear bearing applications, so that there is virtually no loss of viscosity. It also possesses the following benefits: 
Superb high temperature thermal/oxidation resistance: Helps extend equipment high temperature operating capability. Long oil life, helps reduce maintenance costs. Helps minimize deposits to enable trouble-free operation and long filter life. 
High Viscosity Index and absence of wax: Maintains viscosity and film thickness at high temperatures. Helps enable exceptional low temperature performance, including start-up. 
Low traction coefficient: Helps reduce friction and increase efficiency in sliding mechanisms such as gearing, with potential for reduced power consumption and lower steady-state operating temperatures. Helps minimize the effects of micro slip in rolling contact bearings to potentially extend rolling-element life. 
High load carrying capability: Helps protects equipment and extends life; helps minimize unexpected downtime and extends service periods. 
Balanced additive combination: Provides excellent performance in terms of rust and corrosion prevention, water separability, foam control and air release performance enabling problem-free operation in a wide range of industrial applications, and reduced operating costs. 
Mobil SHC 630 Specifications & Approvals
ISO VG 220

ISO L-CKD, ISO 12925-1 CKD

DIN 51517-3

AGMA 5S

AGMA 9005 F16