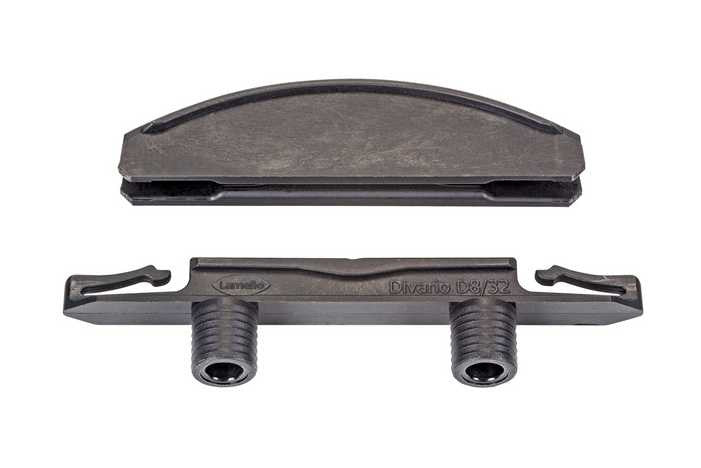 Lamello | Divario P-18
Original price
$100.00
-
Original price
$1,025.00
With the Divario, shelves or separation walls can be inserted into pre-assembled structures. Additionally, the Divario P-18 also clamps the components during insertion, creating clean tight joints. The clamping action only occurs at certain points rather than across the entire insertion length, making the components easier to insert. Due to the strong connection between the work pieces, the joint is able to carry high tensile forces. With this new connector, the user has greater flexibility in design without having to sacrifice stability.
Neither clamping aids nor adhesive are required to insert the components. As a result, the connector makes it possible to assemble the components at the most cost-effective stage in the chain, whether at production, storage, transportation or assembly. The connector can be fully or only partially fitted on site. Moreover, the fitting is detachable for transportation.
The P-System groove for the fitting can either be created using CNC technology or very simply by hand using the Zeta P2 power tool from Lamello.
Benefits of The Divario P-18
Completely invisible joint for highest quality standards
Joins and clamps during insertion for perfectly closed joints
Efficient machining and installation with a CNC or a Zeta based on the P-System
Narrow element for the use in shelves with a minimum thickness of 19 mm
No resistance while inserting until shortly before building the clamping force
Insertion of shelves after transport for lower transport weight
Connectors insert by hand or install by hammer or mallet
Drilling into the surface possible with a CNC machine without angle aggregates (e.g. nesting machines)
Machining is possible in the factory or on site with a CNC or a Zeta P2
High tensile strength
No clamps necessary
Transport the empty cabinet to save weight
Assembly of the complete piece on site possible (flat pack)
Insertion of the shelves without glue or clamping aids
Detachable for transport
Applications
Furniture
Interior design
Shop fitting
Exhibitions
Book shelves
Open room dividers
Wine shelves, etc.
Specifications
Size: 72 × 25 × 9.7 mm
Cutter: Ø 100.4 x 7 x 22
Shell Material: Fiberglass reinforced plastic
Installation tolerance: Longitudinal ± 1 mm
Tensile strength: ~ 600 N ≈ 60 kg