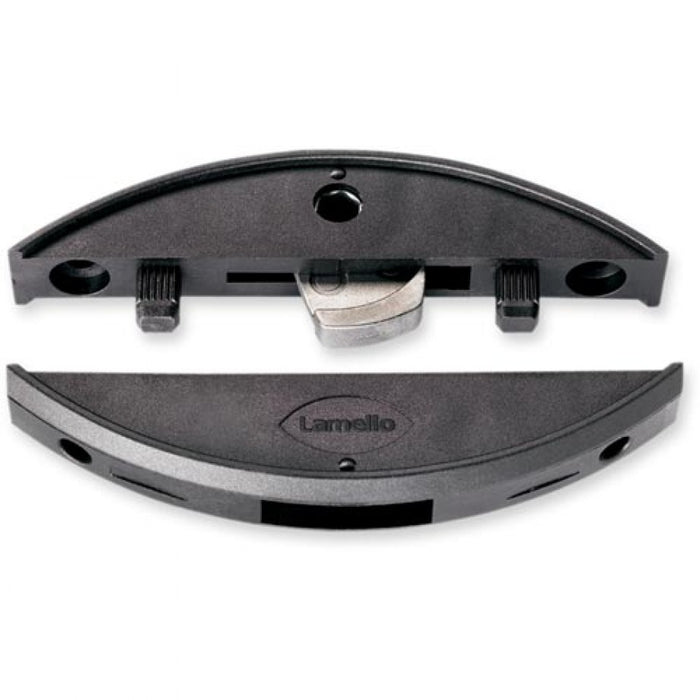 Lamello | Clamex P-10
Original price
$140.00
-
Original price
$1,425.00
Clamex P-10 is a detachable, two-part connector with an internal cam lock which is engaged with a lever. Compared to Clamex P-14, Clamex P-10 has a shallower installation depth of just 10 mm and is therefore may be used in thinner material. The design of the connector is enhanced by two torsion tabs, which offer strong dimensional stability.
The form-locking P-System enables strong connections in the workpiece without the need for tools in just seconds. Clamex P does not require glue or screws, and offers numerous benefits in the manufacturing process while also distinguishing itself from standard connecting hardware.
Zeta P2 depth setting 10.
Benefits of Clamex P-10
Minimal installation depth for material as thin as 13 mm (1/2") for surface or corner joints
Detachable miter connector for 30-180° angles in material thickness of at least 15 mm (9/16")
Nearly invisible with its 6 mm tool opening
Fast tool-free installation of connectors
Stackable for transport with connectors pre-installed
High clamping force for gluing components at all angles
Lateral tolerance for efficient installation with the Zeta P2 biscuit joiner or a CNC machine
Applications
Due to its small size, the Clamex P-10 can be used in 13 mm materials such as plywood, solid surface or HPL as well as for miter joints in 16 mm thick materials.
Ideal for miter joints in 16 mm panels for furniture making, shop fitting or kitchen manufacturing
Detachable or fixed connecting fitting for toilet partition systems or caravan interiors using thin 13 mm materials
Glueing aid for miters and angle joints ranging from 30-180°
Aesthetic alternative to standard connecting fittings
Rapid prototype construction before starting new furniture range
On-site adjustments and assembly
Specifications
Size: 52 × 19 × 9.7 mm
Cutter: Ø 100.4 × 7 × 22
Shell material: Fiberglass reinforced plastic
Lever material: Zinc die cast
Installation tolerance: Longitudinal ± 0.5 mm
Tensile strength:
Particle board: ~ 600 N
Beech: ~ 900 N