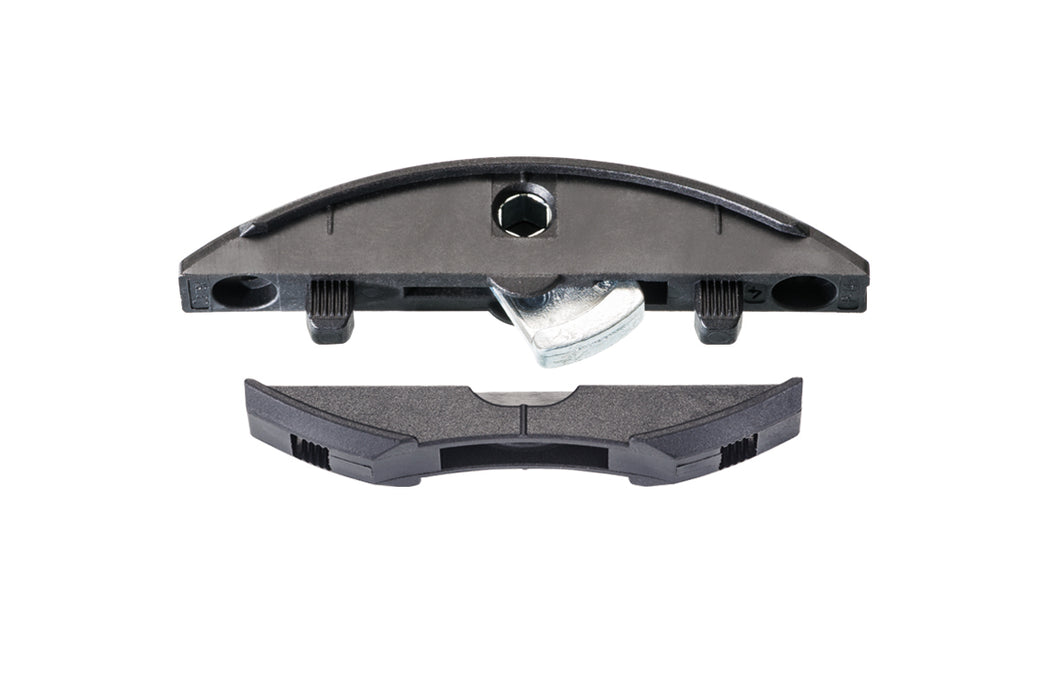 Lamello | Clamex P Medius 14/10
Original price
$140.00
-
Original price
$475.00
Clamex P Medius complements the Clamex P-14 connectors for use in shelving units where two shelves meet the dividing panel at the same height. Medius consists of two parts with different installation depths. The lever part is installed in the shelf, anchored in a 14 mm deep P-System groove. Thanks to its installation depth of just 10 mm and crescent-shaped cut out, the second part can be fitted back-to-back in a dividing panel measuring just 16 mm (5/8") in thickness.
The form-locking P-System enables secure installation in the workpiece without the need for tools in just seconds. Clamex P does not require glue or screws, and thus offers numerous benefits in the manufacturing process while also distinguishing itself from standard connecting hardware.
Zeta P2 depth setting 14 and 10.
Benefits of Clamex P Medius 14/10
Practically wear-free knock down fitting
Same positioning of P-System grooves on both sides possible for dividing panels with a minimum thickness of 16 mm (5/8")
Minimal tool opening of just 6 mm
Fast, tool-free installation of connectors
Stackable for transport, with connectors pre-installed
Lateral tolerance for efficient installation with the Zeta P2 biscuit joiner or a CNC machine
Applications
Dividing panel connection of shelf units where two shelves meet the dividing panel at the same height. This removes the need to offset the cutting position on dividing walls and reduces potential errors
Surface installation in material thicknesses of 12 mm since one half of the connector is anchored just 10 mm deep
Knock down fitting for furniture, shelf units, fitted wardrobes, kitchen manufacturing etc.
Connecting fitting for detachable elements in shop fitting and trade show construction
Powerful alternative to standard connecting fittings
Rapid prototype construction before starting a new furniture range
On-site adjustments and assembly
Specifications
Size: 66 × 27 × 9.7 mm • 52 × 7.5 × 9.7 mm
Cutter: Ø 100.4 × 7 × 22
Shell material: Fiberglass reinforced plastic
Lever material: Zinc die cast
Installation tolerance: Longitudinal ± 1 mm
Tensile strength:
Particle board: ~ 700 N ≈ 70 kg
Beech: ~ 900 N ≈ 90 kg