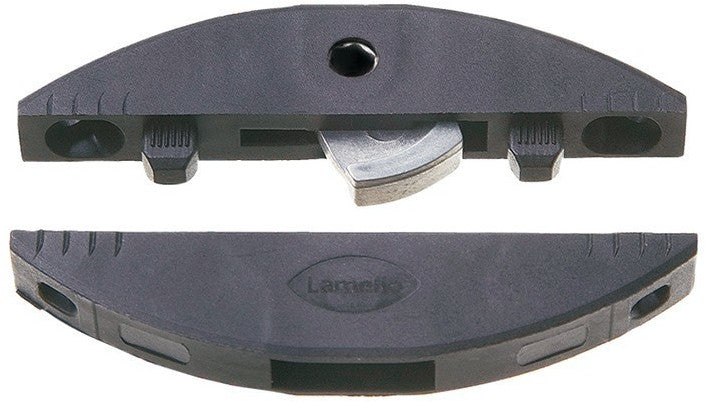 Lamello | Clamex S-18
Original price
$75.00
-
Original price
$750.00
Clamex S is a knock down connector that is screwed into an 8 mm groove and connected via a lever. The 8 mm groove cutter for Clamex S can be used with any Lamello biscuit joiner.
Clamex S possesses a minimal installation depth of 14.7 mm and can therefore be used in all wood materials from 16 mm.
Benefits
Practically wear-free knock down connector
Detachable miter connector for 30-180° angles and all butt joints
Minimal tool opening of just 6 mm
Can be installed with any Lamello biscuit joiner
Stackable for transport, despite pre-installed connectors
High clamping force of 100 kg for glueing furniture at all angles
Lateral tolerance for efficient installation using Classic X and Top 21 biscuit joiners
Applications
Clamex S can be used in the production of furniture, cabinets, displays or exhibit manufacturing.
The connector is a popular solution for open shelf units, large pieces of furniture and angled counters, while also being used as a general gluing aid. It is also frequently employed as an aesthetic, high-quality connection for premium products.
Knock down connector for furniture, shelf units, kitchen manufacturing etc.
Gluing aid for miters and unusual angles
Connector for detachable elements in store fixtures and exhibit construction
Powerful alternative to standard connecting fittings
Rapid prototype construction before starting new product lines
On-site adjustments and assembly
Specifications
Size: 66 × 29 × 8 mm
Cutter: Ø 100 x 8 x 22
Shell Material: Fiberglass reinforced plastic
Lever Material: Zinc die-cast
Installation Tolerance: Longitudinal ± 1 mm
Tensile Strength:
Particle board ~ 800 N ≈ 180 lbf.
Tensile Strength:
Beech ~ 1300 N ≈ 292 lbf.