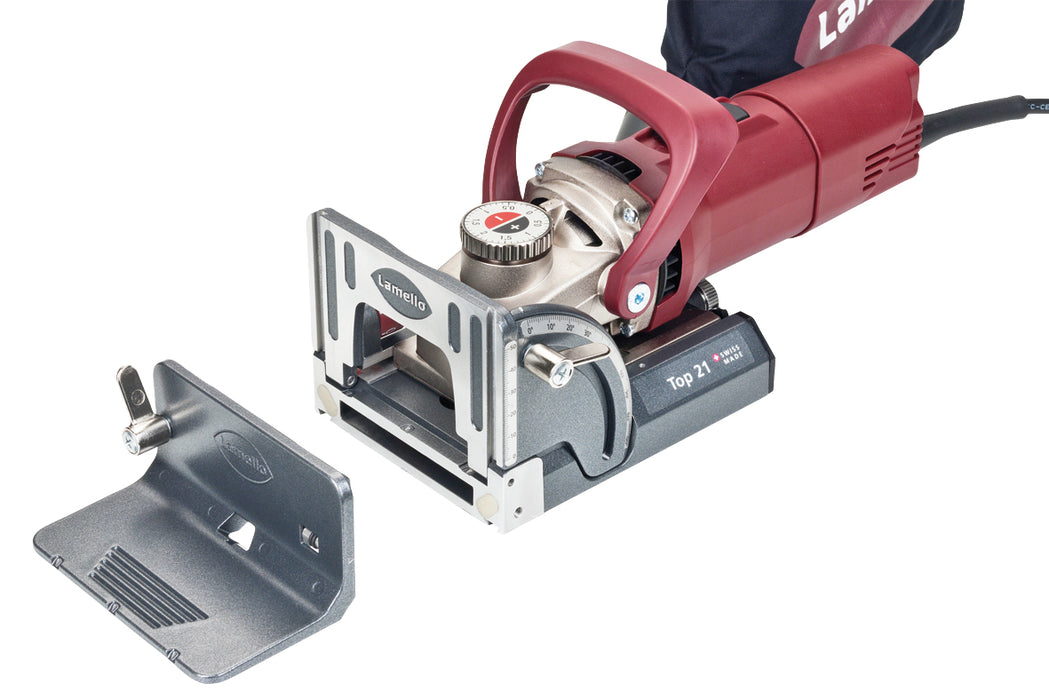 Lamello 101500S | Top 21
Original price
$1,400.00
-
Original price
$1,400.00
Top 21 is the premium biscuit joiner from Lamello with height-adjustable cutter based on the tried-and-tested original from the inventor of the system. With the fixed, self-clamping and detachable connecting fittings, Lamello's products represent the most complete and versatile wood joining system around.
Benefits
Unique rotating height adjustment to set the cutting position in 0.1 mm intervals, totalling in 4 mm
Powerful, electronically controlled 1050 W motor with soft start, constant speed, restart and overload protection
New base plate generation with improved visibility of the angle scale and height adjustment as well as new application surfaces left and right for efficient positioning on the work piece
Precision-machined guide and application surfaces for perfect fit of work pieces
Multifunctional stop square for vertical stability as well as perfect mitres due to the application on the outer surface for 22.5 and 45° angles
Applications
The highly efficient, simple and accurate joining system for panels
Adjustment of groove position to centre of work piece
Easy cutting of connections with offsets
2 x 4 mm double cuts for Lamello Clamex S
Cutting of 8–12 mm expansion gaps, adjustable in 0.1 mm increments
Fixed connections of wood and panels as well as composite materials such as solid surfaces using biscuits of various sizes, the clamping element or the plastic element for solid surfaces
Detachable connections using the Clamex S connector
Self-clamping connections with the E20-L and E20-H elements
Further use to cut grooves and expansion gaps as well as to mill out resin pockets
Specifications

Power: 1,050 W
Voltage: 120 V
Speed: 9'000 min?¹
Cutter: Carbide-tipped cutter with groove, 100 x 4 x 22 mm
Teeth: 6, with scoring teeth
Max. cutting depth: 20 mm
Weight: 7.7lbs.