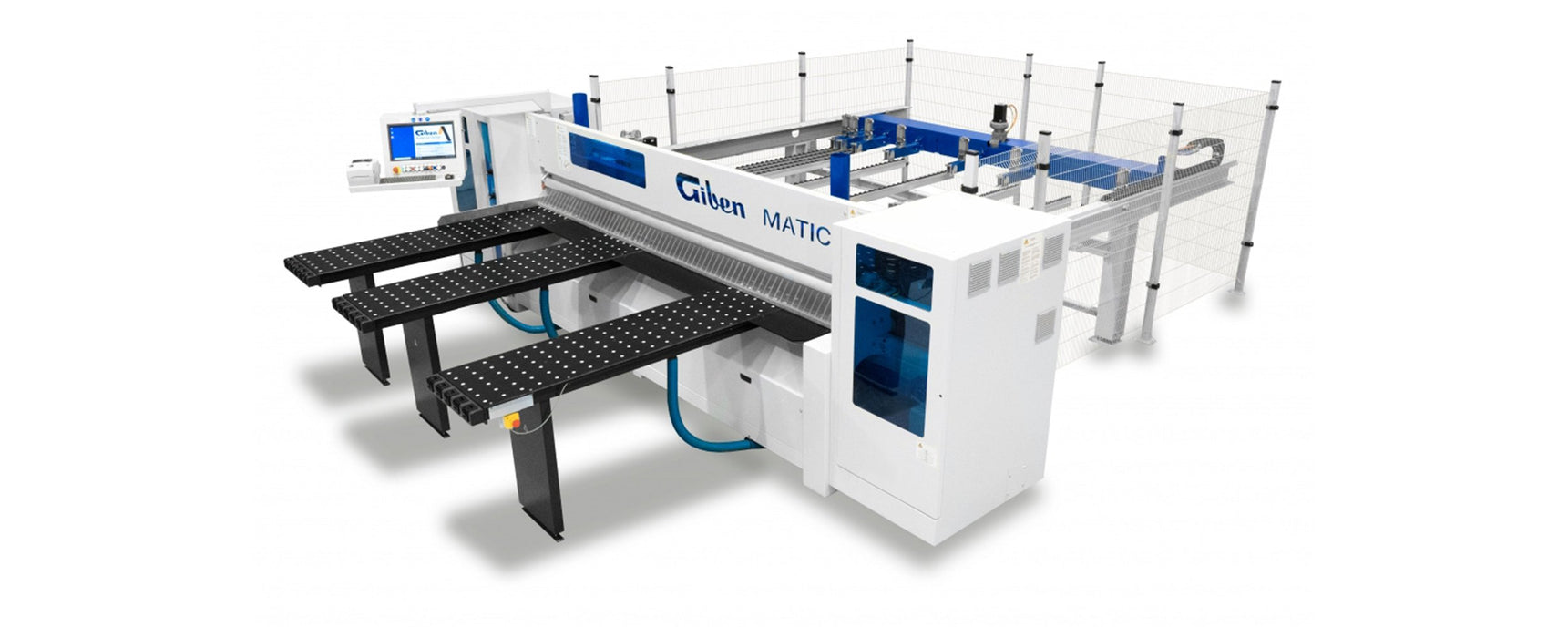 Giben | Matic
Original price
$50,000.00
-
Original price
$50,000.00
MATIC FEATURES:
HEAVY-DUTY: The heavy-duty structure is the key factor to ensure quality time, therefore the machine base, the pusher and the grippers are made up of solid steel composites.
ACCURACY: High quality materials and components and CNC processing ensure accuracy in cutting and in pusher positioning.
ERGONOMIC: Designed to ease the operator's tasks; controls are positioned on the movable control panel, and there is excellent visibility inside the machine.
Specifications

| Model | NPL380D |
| --- | --- |
| Cute Line | 3800mm |
| Machine Height | 1250 mm |
| Saw Projection | 90 mm |
| Scoring Saw | 180 mm |
| Motor | 2 cv |
| Main Saw | 380 mm |
| Motor | 20 cv |
| Quick Blade Change System | G-Lock |
| Saw Carriage Feed Speed | 1 à 100 m/min |
| Saw Carriage Return Speed | 100 m/min |
| Pusher System | Servo Motor |
| Air Pressure | 6 bar |
| Air consumption | 80 l/min |
| Suction Speed | 30/35 m/seg |
| Control Voltage | 24 Volts 480v |
| Voltage | 60hz 3f |
| Colors | Grey / Blue |

Alfa is one of our semi-automatic boring machines designed for small and medium production. Equipped with 21 spindles is a universal machine for boring the panel and solid wood with a steel worktop.

The Alfa boring machines is an efficient and reliable machine, which can boast an excellent quality-price ratio. It will allow you to do a high quality job without losing your spending needs. The small dimensions of Alfa make it perfect for your small or medium-sized company, allowing you to optimize your workspace without sacrificing the quality of the final result.

Highlights

Boring unit with 21-27-35 spindle head
Tilting of the piercing unit 0-90°
100% components of ITA or EU origin and provenance