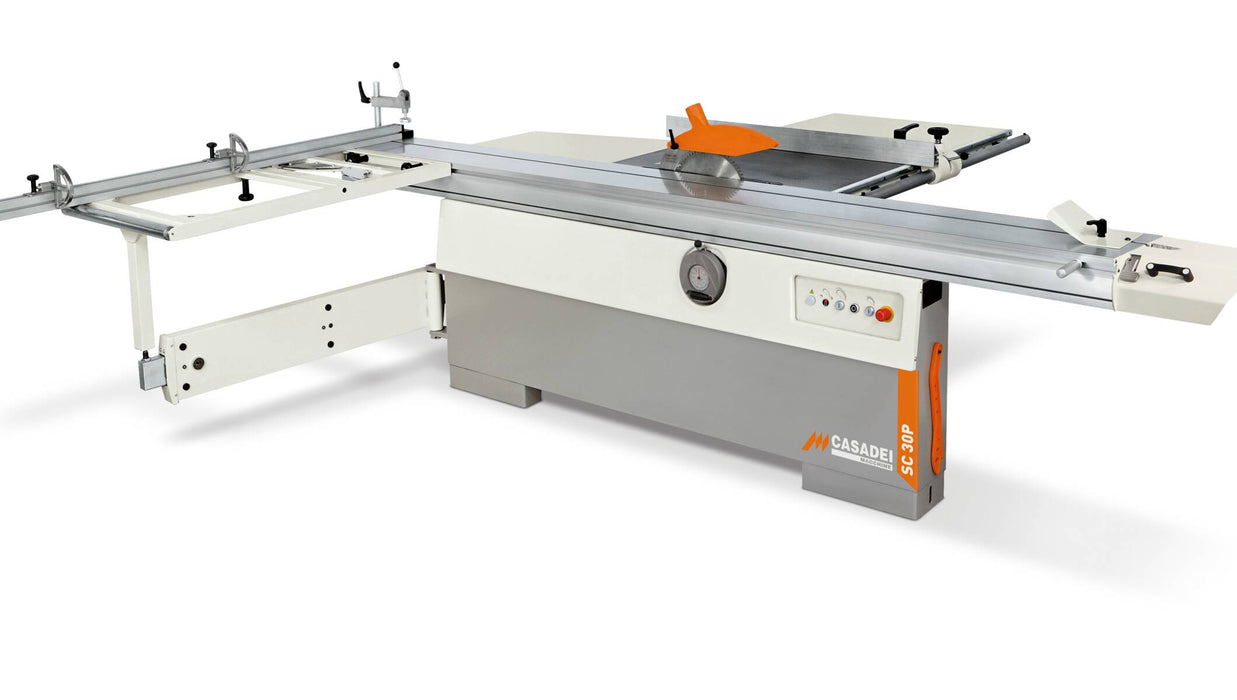 Casadei | SC 30 P / SC 40 P
Original price
$50,000.00
-
Original price
$50,000.00
The SC 30 P and SC 40 P panel sizing circular saws have been designed to satisfy the most demanding customers.
ADVANTAGES
Reliability: Sliding system consisting of hardened steel prismatic guideways and preloaded ball bearings. Precision, smooth running and absence of maintenance are unique features of the CASADEI sliding table system .
Flexibility: Independent scoring unit as part of the standard equipment of the machine, and a wide range of options.
Sturdiness: Heavy duty cast iron saw unit with vertical raise & fall of the main blade over a precise dove-tail system. Tilting system over robust steel trunnions.
Specifications

 
SC 30 P
SC 40 P
Max. squaring stroke

2600 mm

Standard cutting width on rip fence
1270 mm
Fixed table dimensions

940 x 560 mm

Max. diameter of saw blade with scoring unit installed
315 mm
400 mm
Max. saw blade projection at 90° with blade
ø 315 mm 100 mm
ø 300 mm 93 mm
ø 250 mm 68 mm
ø 400 mm 136 mm
Max. saw blade projection at 45° with blade
ø 315 mm 71 mm
ø 300 mm 66 mm
ø 250 mm 49 mm
ø 400 mm 97 mm
Saw blade tilting
90° ÷ 45°
Motor power at 50 Hz 
5 kW / 6,6 Hp
Motor power at 60 Hz 
6 kW / 8 Hp