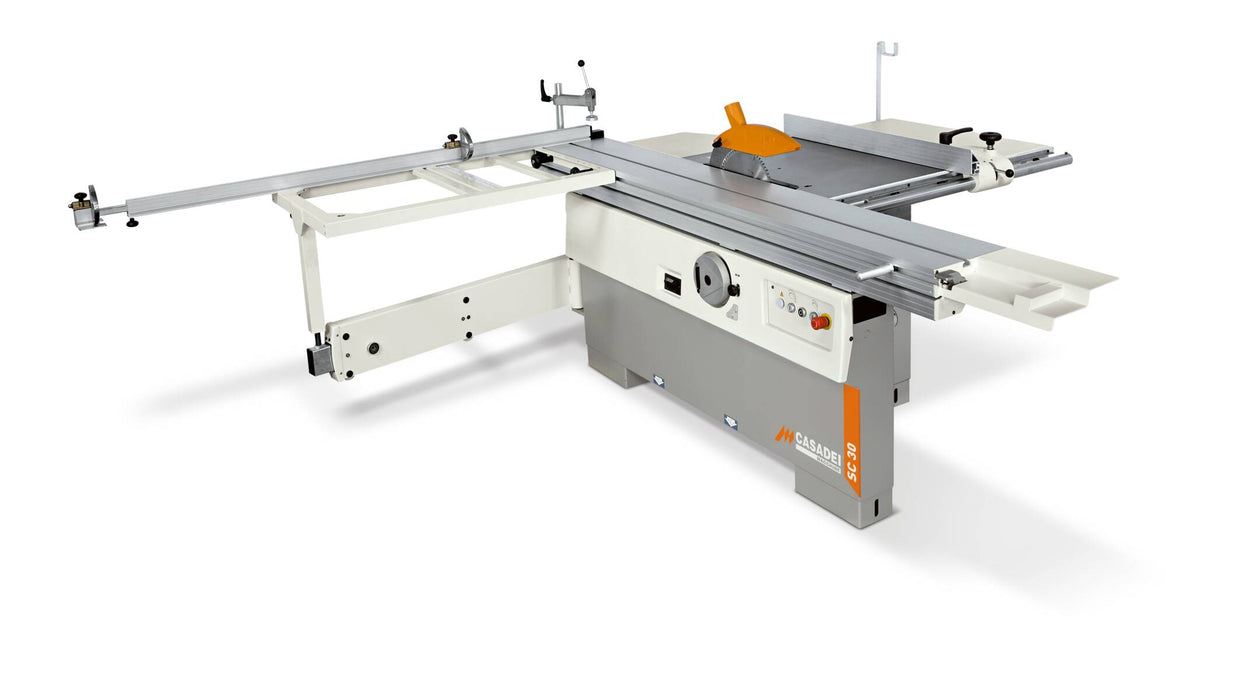 Casadei | SC 30
Original price
$50,000.00
-
Original price
$50,000.00
The SC 30 circular saw is very sturdy and of excellent construction quality.
ADVANTAGES
Flexibility: The carriage which slides on prismatic guideways, the ribbed cast iron worktable and the saw unit made entirely of cast iron, allows even large sized parts to be precision machined with ease.
Ergonomics: ergonomically positioned control panel at the front of the machine.
Sturdiness: Heavy duty cast iron saw unit with vertical raise & fall of the main blade over a precise dove-tail system. Tilting system over robust steel trunnions.
Specifications

 
SC 30
Max. squaring stroke
2250 mm
Cutting width on rip fence
900 mm
Max. diameter of saw blade with scoring unit installed
315 mm
Saw blade tilting
90° ÷ 45°
Fixed table dimensions
560 x 840 mm
Max. saw blade projection at 90° with blade
ø 315 mm 100 mm
ø 300 mm 92 mm
ø 250 mm 68 mm
Max. saw blade projection at 45° with blade
ø 315 mm 71 mm
ø 300 mm 68 mm
ø 250 mm 48 mm
Motor power at 50 Hz 
4 kW / 5,5 Hp
Motor power at 60 Hz 
4,8 kW / 6,5 Hp