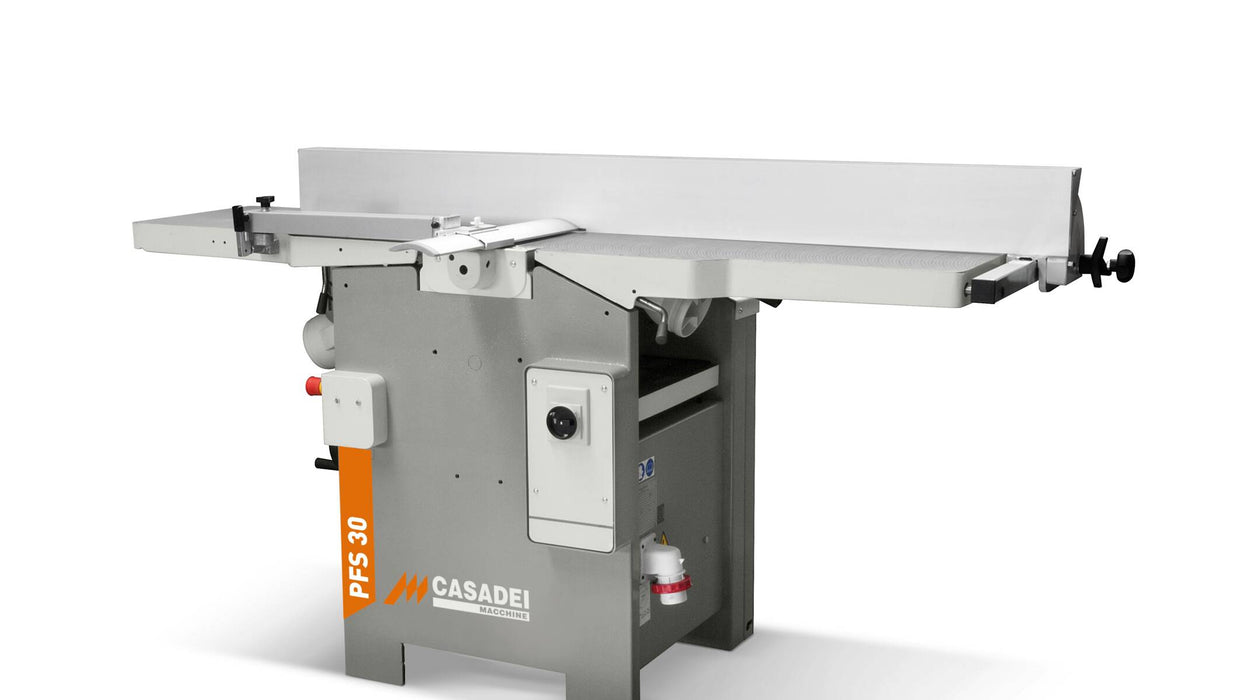 Casadei | PFS 30 / PFS 41
Original price
$50,000.00
-
Original price
$50,000.00
The PFS 30 and PFS 41 combined surface thickness/planers are very sturdy and of excellent construction quality.
ADVANTAGES
Sturdiness: the heavily ribbed, large sized cast iron worktables together with the large, strong surface fence, allow even large sized panels to be precision machined easily.
Reliability: steel cutterblock with 3 knives. The infeed steel roller has helical gearing to facilitate introduction of parts. Adjustable feed roller pressure.
Specifications

PFS 30
PFS 41
SURFACE PLANER
Maximum working width
300 mm
410 mm
Total length of surface tables
1510 mm
1800 mm
THICKNESSING PLANER
Maximum working width
300 mm
410 mm
Thicknessing table dimensions
585 x 300 mm 
605 x 410 mm
Min./max. working height
3,5/230 mm 
3,5/230 mm
GENERAL FEATURES
3-phase motor

4 kW / 5,5 Hp 50 Hz

4,8 kW / 6,5 Hp 60 Hz

4 kW / 5,5 Hp 50 Hz

4,8 kW / 6,5 Hp 60 Hz