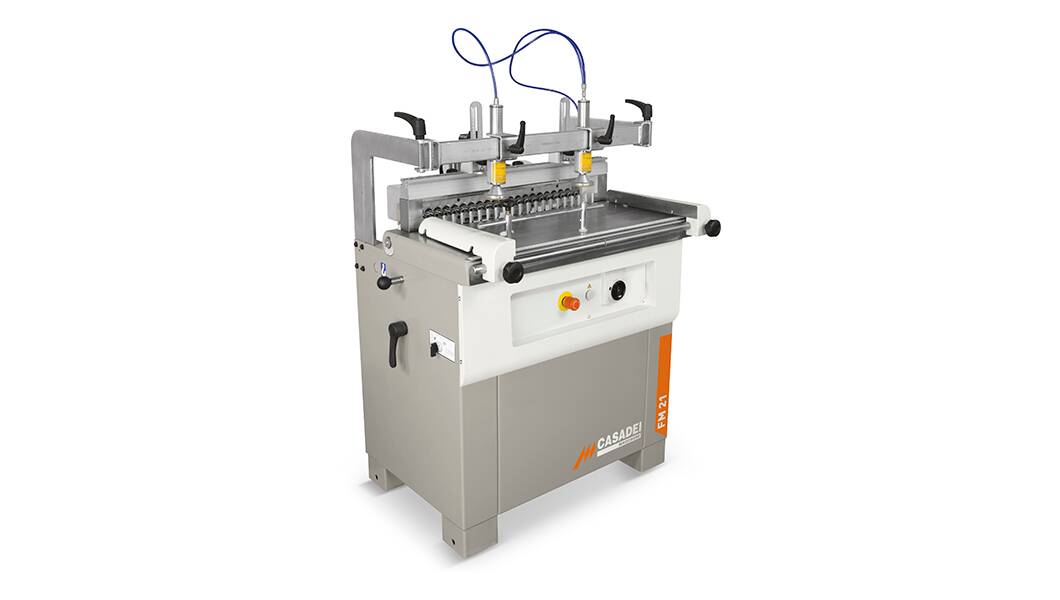 Casadei | FM 21
Original price
$50,000.00
-
Original price
$50,000.00
The FM 21 is a simple machine to use but which allows different types of machinings, even complex ones, to be carried out quickly and easily.
ADVANTAGES
Flexibility: The possibility of horizontal, vertical and 45° drilling allows numerous machinings to be carried out. Quick set up and machining changeover.
Reliability: The boring head can be adjusted both in height and in depth. Pneumatic adjustment of the boring head feeding and return speed.
Specifications

FM 21
Worktable dimensions
905 x 372 mm
Worktable height
900 mm
Spindle rotation speed rpm
2800
Max. tool diameter
40 mm
Max. height of horizontal boring
60 mm
Min/max. panel thickness
10/85 mm
Max. panel width under the bridge
833 mm
Motor Power at 50 Hz
1,85 kW / 2,5 Hp
Motor Power at 60 Hz
2,2 kW / 3 Hp