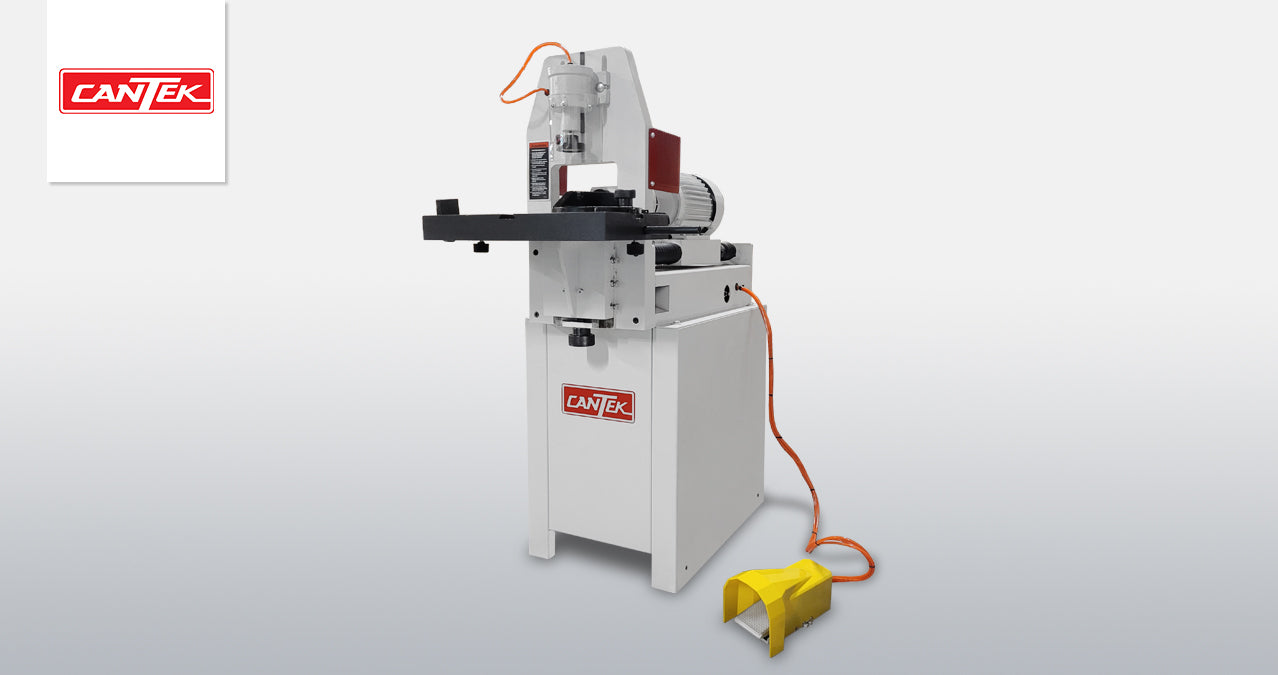 CANTEK | BM301 Horizontal Boring Machine
Original price
$5,600.00
-
Original price
$5,600.00
Effortless horizontal boring.
Whether you are drilling horizontal holes for door or furniture components the Cantek BM301 Horizontal Boring Machine is a great choice. With its two spindle drilling head with adjustable drill centers from 0.71"~3.93" centers (18~100mm), you can conveniently drill dowel hoes with ease. The drilling assembly and table are made from cast iron for maximum rigidity and durability. The unit is mounted to a fabricated steel base for optimal functionality. The drilling cycle is controlled by a pneumatic cylinder and is actuated by a foot pedal for operator convenience. The drilling speed is adjustable for optimal cycle speeds. The drilling head is driven by a powerful 2HP direct drive motor. A pneumatic clamp ensures the work piece is held firmly during drilling operations.
Why Cantek BM301 Horizontal Boring Machine?
Automatic pneumatic drilling cycle actuated by convenient foot pedal
Pneumatic clamp holds material firmly in place during drilling cycle
Adjustable drilling bit center to center spacing from: 71"~3.93" centers (18~100mm)
Industrial cast iron drilling assembly & table, with fabricated steel base
Key Advantages
Cast iron worktable with miter gauge for angled holes
Worktable is conveniently adjusted up & down for varying workpiece thicknesses by an adjustment knob and threaded rod
Adjustable drilling depth with maximum stroke of 4" (100mm)
Drilling speed can be conveniently adjusted by a speed adjustment knob.
Powerful 2HP direct drive motor for effortless drilling
Specifications

INCH

METRIC

Number of drills

2 spindles

Adjustable drill spacing

0.71"~3.93" centers

18~100mm centers

Maximum drill stroke

4"

100mm

Drill bit shank

7/16"-14 Threaded Shank (Both Right Hand Only)

Table size

15.75" x 10"

400 x 250mm

Motor

2HP (230/3/60 = 6.3 amps)

Spindle speed

3450 RPM